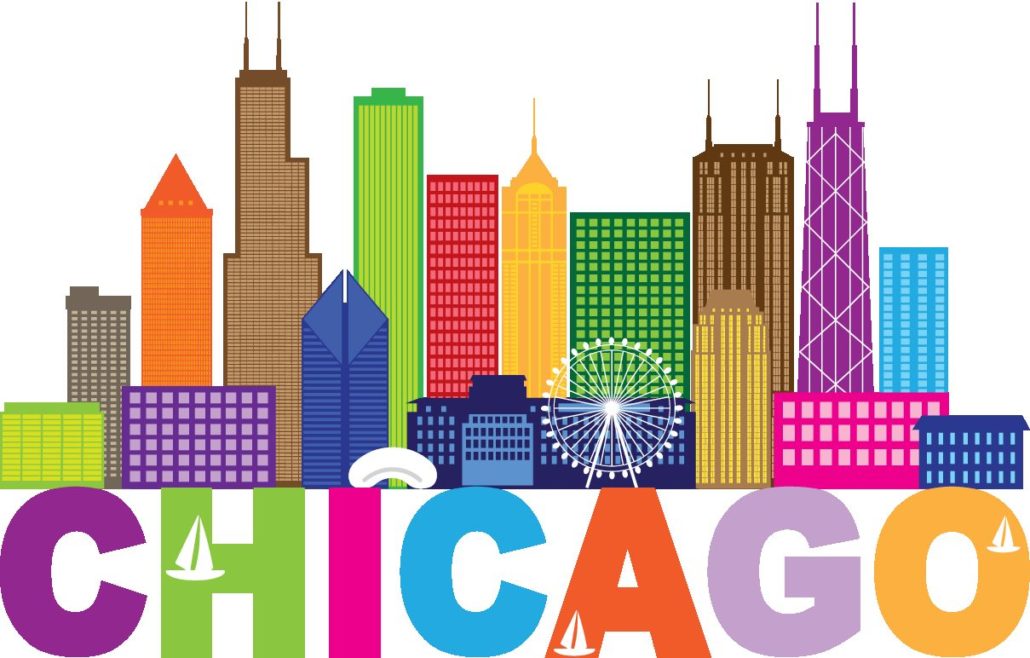 ISCA's 2022 Fall Governance Conference will be returning to an in-person conference  October 27 – 28, 2022 in Chicago!   This annual event, designed by board chairs for board chairs, will address some of the most important, emerging issues facing independent school boards. The conference will be open to  ISCA members and their guests (trustees, heads of school) as well as non-ISCA members.
We have created a dynamic program with expert thought leaders for an in-person experience that cannot be duplicated on Zoom.   Live panel discussions, roundtable conversations; breakout working groups and social time for peer networking!
We will be convening at the lovely, historic Ambassador Chicago hotel where just steps away you can explore The Magnificent Mile and Michigan Ave.
We are so looking forward to seeing our members and guests in-person for the first time since 2019!  I hope you will be joining us in Chicago!
Bethany Di Napoli, Executive Director
ISCA
COVID Policy
ISCA will be following the official health guidelines of the city of Chicago with respect to COVID protocols including proof of COVID vaccination and COVID testing requirements.  As of August, 2022, there are no requirements for conference attendees to have proof of vaccination or a negative COVID test to either be a guest at the Ambassador Chicago hotel or participate in the conference.  The ISCA Board of Directors, however, strongly encourages attendees to be fully vaccinated if attending the conference.  We require that any registrant who is exhibiting any signs or symptoms of COVID not attend the conference.  ISCA will reimburse for conference registration fees should a registered attendee test positive for COVID within 5 days of the conference.  
Thursday, October 27, 2022
5:00 – 6:00 pm
Pre-Conference Session
Governance and the School Accreditation Process
A Roundtable Conversation with

Bonnie Ricci, Executive Director, ICAISA

moderated by

Bethany Di Napoli, Executive Director, ISCA



6:30 – 8:00 pm
ISCA Member Reception


Hosted by the ISCA Board of Directors
8:00 – 8:30 am
Networking Breakfast
8:30 – 10:00 am
Exploring the Landscape of Current Governance Challenges: Tapping Our Collective Wisdom – Part 1
Panel Facilitator: Lee Dieck, ISCA Board of Directors
Panel Members:
Kathy Cosgrove, Director of Student Support Services, Marymount School of New York;
Tom Doar, Former Head of School, North Shore Country Day School, IL;
Martha Haakmat, Executive Director, Haakmat Consulting, LLC
Caryn Pass, Partner, Venable, LLC;
Oliver Gil Prince, Consultant and ISCA Board of Directors

Break
10:15 – 11:30 am
Exploring the Landscape of Current Governance Challenges: Tapping Our Collective Wisdom – Part 2
Breakout Sessions
Facilitators:
Lee Dieck, Oliver Gil Prince, Lynn Wendell, ISCA Board of Directors
11:30 am – 12:15 pm
Lunch and Networking
12:15 – 1:30 pm
Retaining and Supporting School Leadership and Talent


Devereaux McClatchey, President, Carney Sandoe

Break
1:45 – 3:00 pm
What Does All This Mean? Heading Back with Next Steps in Hand
Facilitators:
Lee Dieck, Georgy Ann Peluchiwski and Lynn Wendell, ISCA Board of Directors
3:00 – 3:30 pm
Open Forum Discussion
3:30 pm
Adjourn
After Nancy and I attended the ISCA conference, our working relationship took on a new level of empathy for our respective jobs. We came away with a renewed passion for professionalizing the structure of our Board and the day to day work of the committees. The ISCA conference helped us understand the necessity of changing the old independent school model of Board leadership and committee work to a vibrant and engaging professional model which continues to serve the school well to this day.
John Peterman
Retired Head of School, Brookwood School, Manchester, MA