About our Sessions and Presenters
A Delicate Balance: Board Governance and Educational Quality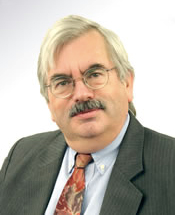 Independent School Trustees have many responsibilities.  It is up to them to ensure that the School remains financially viable, that its leadership is sound and responsive, and that it operates with integrity.  But an equally important and frequently overlooked fiduciary responsibility is to ensure the quality of the school's educational offerings at all grade levels.  This responsibility can easily be overlooked.  Many Trustees feel they lack the equivalent experience or competence in educational matters that they possess in areas like finance or administration.  And it is a "delicate balance" because it is ultimately up to the school's leadership and its faculty to design and deliver an educational program of high quality consistent with the school's mission and philosophy.  Trustees play a supporting role in this relationship by ensuring that school leaders and faculty pay appropriate attention to educational quality and work consistently and visibly to ensure it on behalf of parents and the public.  In discharging this supporting role, it is important for Trustees not to over-reach and intervene directly in matters of educational quality.  Rather, Trustees should ask deliberate questions and act consistently to make sure that those directly responsible for educational quality are appropriately exercising this responsibility.  This session will explore these issues systematically and propose a set of principles to guide Trustees as they collectively navigate this "delicate balance."
Presented by Peter Ewell, National Center for Higher Education Management Systems (NCHEMS)
Peter Ewell is President Emeritus of the National Center for Higher Education Management Systems.  A member of the staff since 1981, Dr. Ewell's work focuses on assessing institutional and higher education system effectiveness and the outcomes of college.  He has consulted, both nationally and internationally, with over 425 colleges and universities and 24 state systems of higher education on topics related to performance indicators and the assessment of student learning.  Dr. Ewell has authored or co-authored eight books and numerous articles on the topic of improving undergraduate instruction through the assessment of student outcomes.  Most relevant to Boards of Trustees of academic institutions, Dr. Ewell authored "Making the Grade:  How Boards Can Ensure Academic Quality" published in 2006 for the Association of Governing Boards of Universities and Colleges.  A graduate of Haverford College, he received his Ph.D. in Political Science from Yale University.
"Wicked Tools" To Solve "Wicked Problems" – A Toolkit To Lead Innovation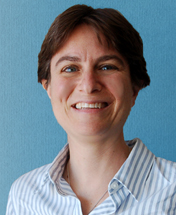 Consider this challenge: your Head of School wants your Board to discuss the idea of changing to an IB model or expanding from K-8 to K-12. Are you prepared to lead your Board through that decision-making process? Leading and inspiring change within schools qualifies as a "wicked problem" – one that can't be addressed in a traditional, linear fashion – and requires a set of "wicked tools." In this fast-paced, hands-on session, participants will gain a new set of protocols designed to facilitate conversations about innovation and improvement. Whether designing a new strategic plan or debating the merits of a new program, the strategies introduced in this session can help chairpersons more effectively facilitate conversations that result in actionable outcomes.
Designed around the principles and essential questions of Improvement Science, this session offers participants tools to more clearly articulate their greater purpose, find balance between initiatives, and identify measurable objectives. Participants will leave the session armed with concrete strategies that they can immediately implement with their Boards.
In this highly interactive session, participants will complete the following activities:
Address the essential questions of Improvement Science: what purpose do we intend to accomplish? why might this change lead to an improvement? how might we know if it worked?
Learn how to facilitate conversations that shift from either/or debates to both/and discussions by using a tool called a Polarity Map.
Participate in a Plan-Do-Study-Act cycle of improvement.
Presented by Dr. Beth Holland, Ed.D.
Dr. Beth Holland is a postdoctoral research fellow at the University of Rhode Island and the Digital Equity Project Director for the Consortium for School Networking (CoSN). Over the past 20 years, she has taught in K-12 classrooms, served as Director of Academic Technology in a PS-8 independent school, designed professional learning programs for schools around the world, and developed leadership programs to support systemic change. Additionally, she is a prolific writer and speaker. Dr. Holland holds an Education Doctorate (EdD) in Entrepreneurial Leadership in Education from Johns Hopkins University, a Master's degree (EdM) in Technology, Innovation, and Education from Harvard University, as well as a Bachelor of Science (B.S.) degree in Communications from Northwestern University.
Selective Admissions:  Reflections, Predictions and Recommendations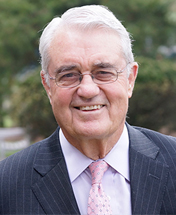 The recent and highly-publicized college admissions scandal shined an uncomfortable spotlight on the practice of admissions at the university level with consequences that could trickle down to K-12 private schools.  Jim Wickenden, former dean of admission at Princeton University, will discuss the current state of selective student recruitment and selection, offer his predictions for future K-12 admission practices and recommend steps Boards and Heads can take to mitigate institutional risk.
Presented by Jim Wickenden, Wickenden Associates
Jim Wickenden is the President and Founder of Wickenden Associates, established in 1986.  Wickenden Associates ranks among the nations's premier independent school search firms.  In addition to his extensive work with school clients on searches and consulting assignments, Jim has served as former member of eight Boards of independent schools with a wide range of missions and resource levels.  He understands firsthand the responsibilities shouldered by today's trustees.  Before founding Wickenden Associates, Jim was Dean of Admission at Princeton University and Director of Student and Alumni Affairs at the Harvard Graduate School of Education.  A graduate of Tabor Academy and Princeton University, Jim holds master's degrees from Rutgers University and Harvard University and  a doctorate in Counseling Psychology from Boston University.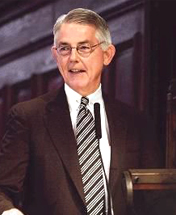 The Case for Executive Coaching for Heads of School
As experienced former Heads of School and executive coaches, David Dougherty and Dave Davies explain how an executive coach for new and experienced heads of school can provide a plan, a healthy 'outside' perspective and continual support to help heads develop their own leadership skills, cultivate their relationship with the Board, and develop a lasting legacy at their school. Some topics that will be addressed in this presentation include:
a brief history of executive coaching in education
both the general and specific need for executive coaching today
"best practices" for the transition of leadership at a school
coaching for a new head; coaching for an experienced head
the cultivation of the relationship between the Head of School and board chair
the differences between executive coaching and "transition services"
We will discuss typical questions or challenges to executive coaching raised by board chairs or heads, for example:
the cost (especially at the conclusion of an expensive search)
the appearance of "weakness"
time constraints
schedule overload
Presented by David Dougherty and Dave Davies, The Education Group
David Dougherty is the Director of the Executive Coaching Program at The Education Group.  He has completed forty-four years of service in independent schools and now serves the next generation of school leaders.  David served as headmaster of The Hill School in Pottstown, Pennsylvania for 19 years from 1993 – 2012.  During that time he was responsible for the co-education of this 165-year-old institution, while also introducing an Honor Code, overseeing new construction projects, and heading an $84.5M capital campaign.  He was prepared for the responsibilities of school leadership in his twenty-one years of service as a teacher, Chairman of the English Department, assistant headmaster, coach and dorm head at his alma mater, Episcopal High School in Alexandria, Virginia.  David has also served as a trustee of Chatham Hall in Virginia.  His work in boarding, day, single sex, and co-educational schools as a teacher, administrator and trustee offers him a distinctive perspective on life in an independent school.
Dave Davies works on both the Head Search and Executive Coaching teams at The Education Group. A veteran of forty-two years in independent schools, most in administrative roles, Dave headed Deerfield-Windsor School in Georgia and Saint Andrew's Episcopal School in California. Dave was the founding Head of Upper School at Parish Episcopal School in Dallas, Texas, growing that division to almost 400 students in the first six years. As Upper School Head at Wyoming Seminary College Preparatory School, Dave created the Teaching Intern Program which, over twelve years, launched over forty teachers on their independent school careers. Dave has held leadership positions in Episcopal, Methodist, and non-religiously affiliated institutions. Dave has served on numerous boards including Preston Hollow Presbyterian School, Georgia Independent Schools Association, and the Pennsylvania Association of Private Academic Schools (now PAIS).  A graduate of Wilkes University with a BS in biology and MS in Education, Dave also earned a Master's degree from the University of Pennsylvania.