A Training for New Independent School Board Chairs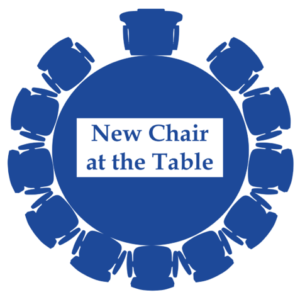 June 23 and 30, 2022
12:00 – 3:00 pm ET
Live, Interactive, Online Program
Presented by: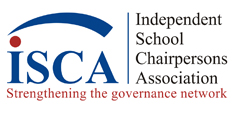 Program Overview
Who Should Attend?   New Board Chairs beginning their term for the '22 – '23 school year
June 23, 2022
12:00 – 12:15 pm ET
Welcome from ISCA Executive Director
12:15 – 1:15
Welcome to Your New Role as Board Chair
Cathy Trower, Ph.D.
In this introductory session, we will highlight your new, unique responsibilities as Chair and explore the key leadership skills needed to be effective and successful in your role. We will also cover tips for running your very first board meeting, actions you can take to establish trust and confidence with your board, and ideas for measuring your performance as Chair.
1:15 – 1:30
Break
1:30 – 2:30
The Most Important Relationship: The Chair/Head Partnership
Oliver Gil Prince
As a new Chair, the most important relationship you will have will be with your Head of School.  This critical relationship will determine the success of not just your Head of School, but your  school overall.  In this session, you will hear how to establish mutual trust and support with your Head, how to handle disagreement, lead in partnership during a crisis and work with your Head to develop meaningful goals with appropriate feedback and evaluation.
2:30 – 3:00
Lessons from Experienced Board Chairs – Panel Discussion
June 30, 2022
12:00 – 12:15 pm ET
Welcome from ISCA Executive Director
12:15 – 1:15
The Chair's Role in Effective Board Function and Structure
Georgy Ann Peluchiwski
Now that you are Chair, you are going to be responsible for organizing and facilitating the work of the board and we know that most of that work happens in committees.  In the first half of this session, you will learn how to create the optimal committee structure for your school, including the important role a well-designed Executive Committee can play. We will also consider how to develop committee goals that align to your school's strategic priorities and are intentionally integrated with the work of your Head of School and their leadership team.  In the second half of this session, we will focus on how to create conditions in the board room for healthy dialogue and derision-making, including how to facilitate controversial board discussions and how to keep the board 'on the balcony.'
1:15 – 1:30
Break
1:30 – 2:30
Board Culture:  It Starts with the Chair
Lee Dieck and Lynn Wendell
The Chair undoubtedly sets the tone for the board and its internal dynamics.  What does a healthy board culture look like and how can you work to create high functioning team? This session will provide guidance on establishing a healthy board culture while also addressing how to manage trustees individually and collectively.   Creating a safe space to engage in robust discourse, setting boundaries, encouraging full board engagement and addressing bad behavior of trustees are some of the topics that will be addressed in this session.
2:30 – 3:00
Lessons from Recent 'New' Board Chairs – Panel Discussion
Fees: Free for current ISCA members
$425 for non-members and will include complimentary 1-year ISCA membership!
About Our Presenters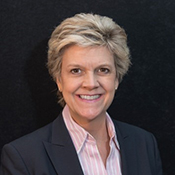 Cathy Trower, Ph.D.  is one of the nation's leading experts on non-profit board governance.  She has worked extensively with independent schools, universities and colleges as well as health care institutions and other community service organizations.  Dr. Trower has more than 25 years of experience in non-profit board governance.  She is the former Senior Research Associate and Research Director at the Harvard Graduate School of Education, author of "The Practitioner's Guide to Governance as Leadership" and is current Chair of the BoardSource Board of Directors.  Dr. Trower has been a valued ally of ISCA having presented previously at our fall governance conference and contributing monthly to our Online Forum discussions.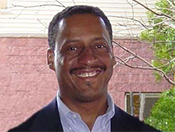 Oliver Gil Prince is an Executive Coach and principal of The Prince Group, a robust executive coaching practice that specializes in leader and organization development, strategic planning, and board governance and development. Gil is an accomplished coach, advisor and senior executive who has a strong record of success in leading transformational change, building effective organizations, developing superior talent, and inspiring other to achieve their highest aspirations. Gil served 5 years as Board Chair of Asheville School, Asheville, NC and 23 years as a Trustee. He currently serves on the ISCA Board of Directors as a Vice President and Chair of the Nominating and Governance Committee.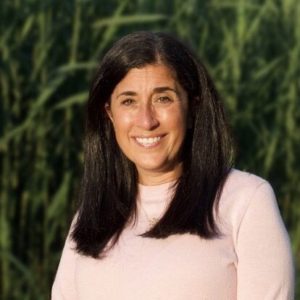 Georgy Ann Peluchiwski  is a Partner at Greenwich Leadership Partners who brings three decades of experience spanning financial services, non-profit board service, and independent school leadership.  She serves as a consultant and coach, advising boards, executive directors and heads of school. She serves as Faculty for the GLP Women's Leadership Summit.  Her areas of expertise include governance, finance, strategic planning, organizational design, and enterprise risk management.  She served for 12 years as a Trustee at the Latin School of Chicago including four years as Board Chair.  She  serves on ISCA's Board of Directors.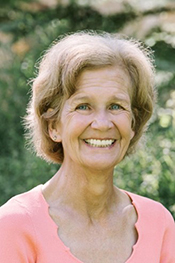 Lynn Wendell has been advising many independent school boards and nonprofit boards for the past 14 years. Her work focuses on board governance, board chair coaching, board development, strategic planning, head transition and many other board topics. Lynn served on the boards of trustees of three San Francisco independent schools, including serving a 5-year term as Board Chair of San Francisco University High School and now is Trustee Emerita. Lynn has presented at several conferences for the California Association of Independent Schools and currently serves on the ISCA Board of Directors as a Vice President and  Co-Chair of the Program Committee.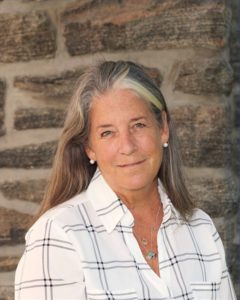 Eileen (Lee) Mulry Dieck, M.D., practiced internal medicine until 2001 when she retired to care for her family. In 2004, she joined the faculty of The Masters School where she has held a variety of positions. She is currently serving as the Ethical Leadership Coordinator, directing programs for students and faculty alike. Lee has served on a number of non-for-profit boards, including that of Northern Westchester Hospital, the Alumni Board of New York Medical College, where she is a past president and the Character Collaborative.  She is the Chair Emerita of the board of Professional Children's School where she continues to serve as a trustee. A founding member of Heart of Character, a non-profit providing professional development for educators to promote well-being, academic success, and positive character development in schools, Lee serves as their board chair. Lee also serves on ISCA's Board of Directors as a Vice President and Co-Chair of the Program Committee.