A Training for New Independent School Board Chairs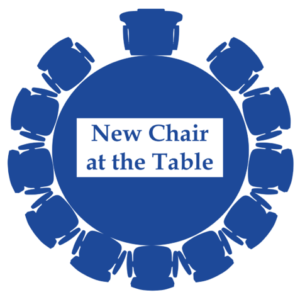 July 14, 21 and 28, 2021
12:00 – 3:00 pm ET
Live, Interactive, Online Program
Presented by: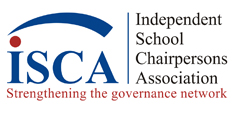 Program Overview
Who Should Attend?   New Board Chairs beginning their term for the '21 – '22 school year and Chairs-Elect
July 14, 2021
12:00 – 12:15 pm ET
Welcome from ISCA Executive Director
12:15 – 1:15
Welcome to Your New Role as Board Chair
Cathy Trower, Ph.D.
This session will highlight the responsibilities unique to an independent school board chair including establishing a healthy board culture, determining board development needs, setting board goals and evaluating board performance, building relationships with key stakeholders, board succession planning, HOS goal setting and performance review.
1:15 – 1:30
Break
1:30 – 2:30
Communicating Effectively as Board Chair
Oliver Gil Prince
Now that you will be leading your Board, the way you communicate and who you communicate with becomes very important.  You are now responsible for facilitating effective board conversations that includes hearing from all voices – not just the loudest voice in the room.  You may be required to have a conversation with a trustee who is 'behaving badly.' When, how and why should you be communicating with your larger school community?  How do you decide what information gets shared with your Executive Committee and the full Board from your conversations with your HOS?  Communicating effectively and strategically is important for Board Chairs to be successful in their role.
2:30 – 3:00
Lessons from Experienced Board Chairs – Panel Discussion
July 21, 2021
12:00 – 12:15 pm ET
Welcome from ISCA Executive Director
12:15 – 1:15
The Most Important Relationship
Lynn Wendell and Coreen Hester
Your relationship with your Head of School is a critical determinant of your school's future success. Learn the most important steps you can take to lay the foundation for a successful partnership with your Head of School.  Setting expectations and establishing trust, how to support your Head, how to disagree with your Head, how to lead in partnership with your Head will all be explored in this session.
1:15 – 1:30
Break
1:30 – 2:30
Fire on the Mountain: The Board Chair's Role in a Crisis
Eric Peterson
As complex, relational organizations serving multifaceted stakeholder groups, independent schools face a nearly constant risk of a crisis erupting. Some crises are more internal, others pose a significant external risk to the school's reputation and brand. Regardless of the nature or scale of a crisis, successful management of the situation requires seamless work between the head, school leadership, and the board chair. This session will be led by Eric Peterson, a long-time head of school, board member, executive coach and governance consultant, who will help new board chairs examine the key considerations and elements that inform their role in a crisis. 
2:30 – 3:00
Lessons from Experienced Board Chairs – Panel Discussion
July 28, 2021
12:00 –  2:45 pm ET (Break from 1:15 – 1:30)
Navigating Legal Risks as a New Board Chair:  Tips, Traps, and the Top Ten Risks
Sara Goldsmith Schwartz and Kathryn Francis
In this lively and interactive session, experienced education and employment lawyer Sara Schwartz will facilitate a conversation for independent school Board Chairs about this year's top legal issues.  Kathryn Francis, ISCA Member and Board Chair at The Hockaday School, will join Sara to offer a practical, experienced Board Chair perspective.  Sara and Kathryn will discuss how to best use legal counsel in navigating current hot topics as they evolve, such as:  tips, traps and lessons from COVID-19; Black Lives Matter; good governance; transgender students; head of school hiring, management and termination; sexual misconduct; labor unrest; and enterprise risk management.  Case studies will be used throughout the program to highlight real world situations and practical solutions. 
Fees: Free for current ISCA members
$425 for non-members and will include complimentary 1-year ISCA membership!
About Our Presenters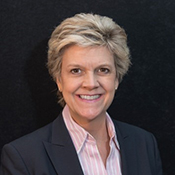 Cathy Trower, Ph.D.  is one of the nation's leading experts on non-profit board governance.  She has worked extensively with independent schools, universities and colleges as well as health care institutions and other community service organizations.  Dr. Trower has more than 25 years of experience in non-profit board governance.  She is the former Senior Research Associate and Research Director at the Harvard Graduate School of Education, author of "The Practitioner's Guide to Governance as Leadership" and is current Chair of the BoardSource Board of Directors.  Dr. Trower has been a valued ally of ISCA having presented previously at our fall governance conference and contributing monthly to our Online Forum discussions.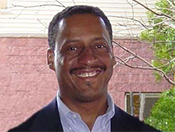 Oliver Gil Prince is an Executive Coach and principal of The Prince Group, a robust executive coaching practice that specializes in leader and organization development, strategic planning, and board governance and development. Gil is an accomplished coach, advisor and senior executive who has a strong record of success in leading transformational change, building effective organizations, developing superior talent, and inspiring other to achieve their highest aspirations. Gil served 5 years as Board Chair of Asheville School, Asheville, NC and 23 years as a Trustee. He currently serves as Vice President of the ISCA Board of Directors.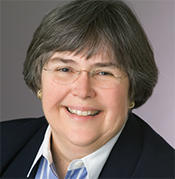 Coreen Hester has served forty years in both US and international schools including serving 20 years as a Head of School at both the American School in London and The Hamlin School in San Francisco. Coreen is currently a search consultant for RG175. In the early 90's, Coreen established the west coast office of the recruitment firm, Independent Educational Services, the historical partner of RG175. During her time with IES, Coreen visited over 120 schools through her faculty and school leadership placement services. Coreen has served on the boards of multiple independent schools, two international organizations, and was the founding board chair for the Bay Area Teacher Development Collaborative.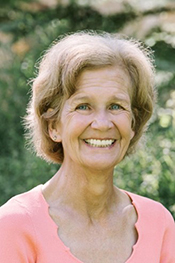 Lynn Wendell has been advising many independent school boards and nonprofit boards for the past 13 years. Her work focuses on board governance, board chair coaching, board development, strategic planning, head transition and many other board topics. Lynn served on the boards of trustees of three San Francisco independent schools, including serving a 5-year term as Board Chair of San Francisco University High School and now is Trustee Emerita. Lynn has presented at several conferences for the California Association of Independent Schools and currently serves on the ISCA Board of Directors.>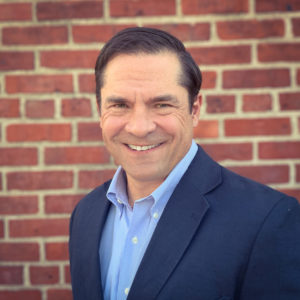 Eric Peterson is a former head of school, classroom teacher, and board member.  Currently, he serves as an executive coach and governance consultant to independent schools throughout the United States and internationally.  A lawyer by training, Eric practiced law in Boston, ran a manufacturing business and a brewery in addition to his work of more than 30 years in education.  He has served on the boards of diverse organizations, including several independent schools, a hospital, an art museum, a national membership association, and a community center.  A published writer, Eric is also a marathoner, triathlete, and competed with the US Bobsled Team in the 1990's.  He recently auditioned as a contestant on the TV show Jeopardy!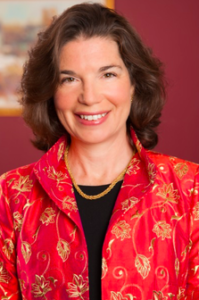 Sara Goldsmith Schwartz is the Founder and President of Schwartz Hannum, PC a law firm founded in 1995 and based in Andover, MA, that specializes in education, employment and labor law.  In the course of representing more than 250 educational institutions across the United States, Sara has become a trusted advisor to Heads of School, Presidents, Board Chairs, Deans, Business Officers and others as independent school and higher education leaders tackle and resolve matters of school governance, student and employee disciplinary matters, risk management, sexual abuse allegations and the myriad compliance documents such as enrollment agreements, school bylaws, student/parent handbooks and more.