Welcome To ISCA
ISCA is a 501(c)3, and our mission is to support independent school board chairs in becoming effective governance leaders for their Boards.  ISCA accomplishes this by offering peer support and networking, resources and educational opportunities.
Our initiatives include:
Critical, timely information.
Like our recent email about the governance challenges during the COVID-19 crisis.
Read one of our Weekly Chair Posts
Free webinars.
Attend live or browse our library of power hours on topics like innovative strategic planning and fiscal sustainability.
View one of our webinars!
Networking events.
Connect face to face with other board members, trustees, and heads of school at our annual fall conference.
24/7 online forums.
ISCA members handle challenges and shape the future. Post your questions and answer others. Together, we can do more.
Upcoming Events & Webinars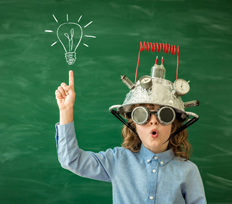 What Our Members Are Saying…
" The opportunity to learn with and from other board chairs has been incredibly valuable."
"ISCA has been such a terrific wealth of information this year.  The variety of information you provided through the website, webinars, and facilitated Chair Chats was such a valuable resource.  These touchpoints helped me, and I'm sure a lot of other board chairs, better navigate through these tumultuous times.  Thank you so much!"
"Im so happy to be a part of this organization.  Thank you for all you offer us!"
"It's a great resource; wish I had known about ISCA during my first term.  I didn't join until my second."