About our Sessions and Presenters
Cultivating Organizational Resilience in Independent Schools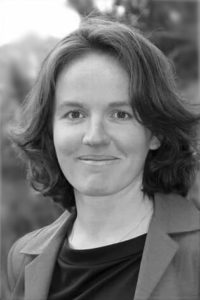 One of the most critical tasks ahead for leaders is ensuring an effective recovery strategy following the impact of the last year and a half. Truly resilient organizations come back stronger following a time of crisis, and independent schools will need to be strategic to ensure resiliency. Predictable fallouts from organizational crisis such as increase in turnover, loss of productivity, and upticks in escalations are already impacting schools in significant ways. It is not too late to mitigate fallouts and increase resiliency. In this session we will explore the results from a study on organizational resilience in 20 independent schools and identify key areas of focus to strengthen schools' recovery efforts.
Meet Kate in this  session preview video
Presented by Kate Sheppard, See Change Grow
Kate Sheppard has specialized in supported organizations navigating through crisis for the past decade. She is passionate about applying a human-centered approach to ensure individual and organizational resiliency through times of challenge. Kate has over 20 years of experience facilitating adult learning, is a facilitator for the Center for Courage and Renewal, trains and certifies professional development coaches, and is a Trauma Informed Systems Trainer in partnership with the San Francisco Department of Public Health. Kate believes participatory research is the most effective way to catalyze sustainable change and has led over 100 organizational assessment projects to catalyze paradigm shifts and disrupt inequities within organizations. Kate holds a M.A. in Human Development with an emphasis in Leadership in Education and Social Services. When she is not consulting with organizations across the nation, Kate directs staff and leadership development for the YMCA of San Francisco.
The Role of Trust in Effective Governance
In our presentation we will explore past and recent research which provides critical insights into the impact trust has on change and managing crisis. We will also share ideas on developing and managing trust from a governance perspective and how Boards can be stewards towards a healthy and sustainable culture.
Meet Andy and Rachel in this session preview video
Presented by Dr. Andy Page Smith, Executive Director, Academy of International School Heads (AISH) and Rachel Caldwell, Director, Pechersk School International, Kyiv.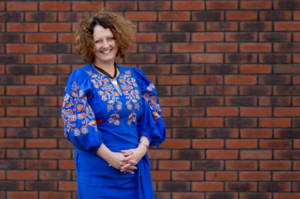 Rachel Caldwell is the Director at Pechersk School International, Kyiv. Her education career began over 30 years ago, in inner-city London. She arrived in Kyiv via the Dominican Republic, Turkey, Italy, China, and South Africa. Rachel has a BA Honours in English Literature and Drama (London), a P.G.C.E. (London), and a Masters in International Leadership and Change (Hong Kong). She was also awarded IB certification in leadership practice. Rachel recently presented at the Central and Eastern European Schools Association (CEESA) annual conference on the theme of Belonging and, together with Andy Page-Smith, at the AAIE conference focussing on Trust in time of Crisis. When nudged to select her passion-areas in international education, she would say organizational culture, inquiry, well-being and governance.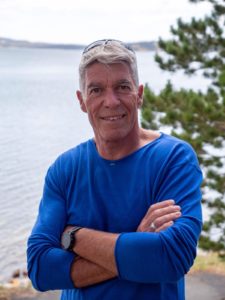 Dr. Andy Page Smith was born in Britain and emigrated to Tasmania, Australia as a child. He completed his undergraduate and graduate degrees in Australia teaching all levels K-12. Before entering international education, he worked as a consultant in literacy development and as an associate professor of education. He earned his doctorate degree from the University of Sarasota, Florida, with research on "Mentoring in Cross-Cultural Contexts".  
Andy has spent almost 40 years in education, 26 of those internationally – having held leadership positions in Kuwait, Vietnam, Qatar and Hong Kong, as well as serving on the NESA Board and President of ACAMIS for four years. In August 2010 he became the School Director of the American School of Johannesburg a position he held until June 2020. In 2016 he co-founded the Collaborative for Innovative Education a group of six international and US based schools committed to innovative education. He has also worked as an adjunct professor for Lehigh University. He has particular interest in leadership, governance, teaching and learning and school coaching. He is the recipient of numerous awards most recently the inaugural, AISA Outstanding Educator of the Year Award in 2019 and being named the International Superintendent of the Year in February 2020.
After 18 years as Head of School in July 2020 took up a new position as CEO – Executive Director of the Academy of International School Heads.
Focusing on Mission When Developing DEI Initiatives –  A Panel Discussion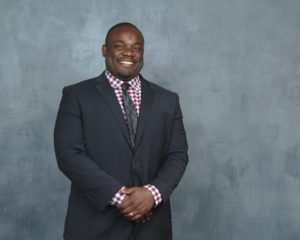 Panel Discussion Facilitator:  Pascal Losambe, Ph.D., Organizational Culture and DEI Consultant, Synergy Consulting Company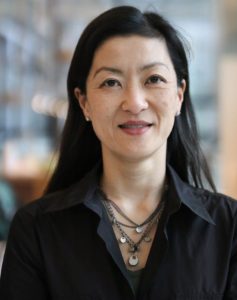 Rika Yoshida, Board Chair, Francis W. Parker School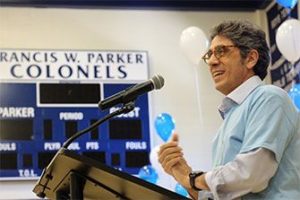 Daniel Frank, Head of School, Francis W. Parker School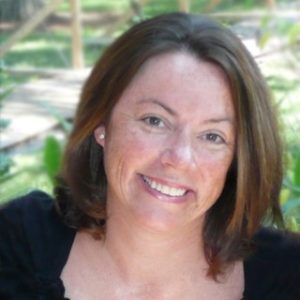 Gaither Deaton, Board Chair, The Madeira School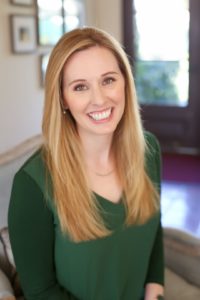 Gretchen Warner, Head of School, The Madeira School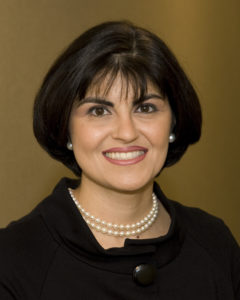 Nava Fathi, Board Chair, St. Andrews Episcopal School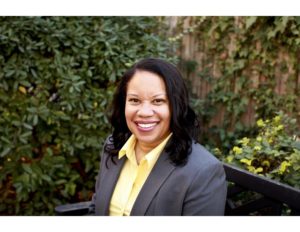 Khadija Fredericks, Head of School, St. Andrews Episcopal School
In the past year, the Black Lives Matter movement elevated attention and initiatives in many independent schools around diversity, equity, and inclusion.  This has resulted in numerous challenges for both school boards and and Heads of School in navigating change in this area.  Why have some of these efforts resulted in significant backlash in school communities, while others are finding success?  In this session we will hear about the unique DEI experiences from three schools and explore how moving forward, school leadership can find more success in implementing their DEI initiatives.
Panel Discussion Facilitator:  Pascal Losambe, Ph.D., Organizational Culture and DEI Consultant, Synergy Consulting Company 
Panel Members:
Rika Yoshida, Board Chair, and Dan Frank, HOS, Francis W. Parker School, Chicago, IL
Gaither Deaton, Board Chair, and Gretchen Warner, HOS, The Madeira School, McLean, VA
Nava Fathi, Board Chair and Khadija Fredericks, HOS, St. Andrews Episcopal School, Saratoga, CA
School Leadership As We Emerge From the Pandemic:  Leading and Managing Through Change and Transition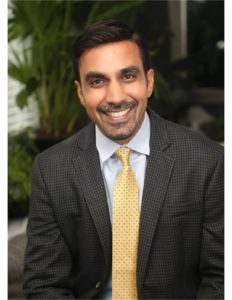 There's immense pressure on school leaders this fall to accelerate initiatives and projects that were put on the backburner because of the global pandemic. Returning to normal from a perpetual state of emergency for 12-months will require patience, compassion, and reconciliation with the psychological and emotional state of school personnel, students, and families. The upcoming year will be one of transition, including shifts in the management and administrative ranks as many heads and senior admin are stepping down or moving on for various reasons, while many who have chosen to stay are now looking at other options, or indicated interest in doing so. Given this context, boards would do well to focus on head support and retention, and consider a more collaborative approach that again promotes a nimble and flexible approach to school affairs. Managing this year of transition requires a thorough understanding and application of change management theory, as well as tools to craft an intentional strategy founded upon school culture and values. Using clear frameworks, this session will help board chairs and trustees prioritize their 2021-22 roadmap and create a sustainable, community-based approach to their goals and objectives.
Meet Nishant in this session preview video
Presented by Nishant Mehta, Managing Director, Storbeck Search
Nishant Mehta heads the firm's Independent Schools practice, recruiting transformational leadership for private, charter, and mission-driven schools across the country. In addition to his active role in executive-level searches, he offers consulting on strategy and DE&I, as well as leadership and governance coaching and training for education and nonprofit organizations.
Prior to joining Storbeck, Nishant served as Head of The Children's School (TCS), an independent JK-8 school in Atlanta that was lauded in 2017 as a "model to follow" for innovation by NAIS's Independent School magazine. In addition to his leadership of TCS, Nishant has twice co-chaired the NAIS People of Color Conference, served on the faculty of the Student Diversity Leadership Conference and the Diversity Leadership Institute, authored articles for NAIS publications, served on the NAIS and the National Business Officers Association (NBOA) boards; led workshops on topics such as equity and inclusion and governance and school leadership at national and regional conferences, and was the founder of The Children's School's Master Class in Inclusive Leadership, a summer leadership opportunity designed specifically for women and people of color. Since 2018 Nishant has served each summer as a faculty mentor of the NAIS Institute for New Heads, where he coaches new heads of school.
Based in Atlanta, he serves on the advisory boards of the Woodruff Arts Center's Alliance Theatre and the Children's Museum of Atlanta, and on the boards of NBOA and Asheville School. He is a former board chair of the Center for Spiritual and Ethical Education (CSEE).